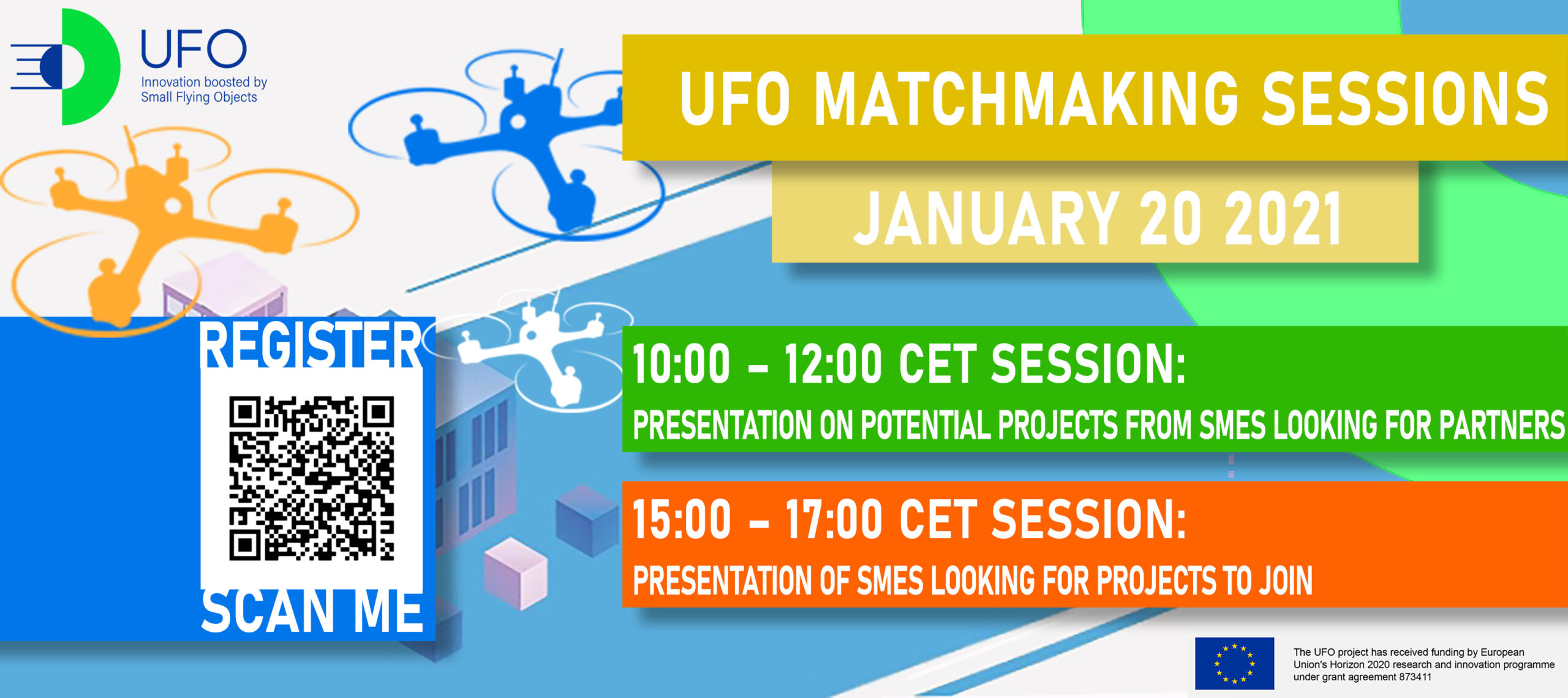 In a "Drop-in clinic" format, this event will give you the opportunity to meet UFO consortium to present your projects or competences.
About this Event
On the 20th of January, come and meet virtually the partners of UFO in a one-on-one meeting of 10 to 15 minutes to present your project idea if you are looking for partners or present your competences if you are looking for a project.
The meeting will take place on the visual collaborative platform SOFA, with the link accessible in the "Access to event" section and in the confirmation mail.
In a second time, the UFO partners will gather the information and we will connect potential partnership of SME to let you benefit from our European networks.
If you have a project idea join us:
January 20/2021 between
10:00 – 12:00 CET
If you are looking for a project join us:
January 20/2021 between
15:00 – 17:00 CET
Feel free to contact us for any additional information or details on the UFO Project at contact@ufoproject.eu